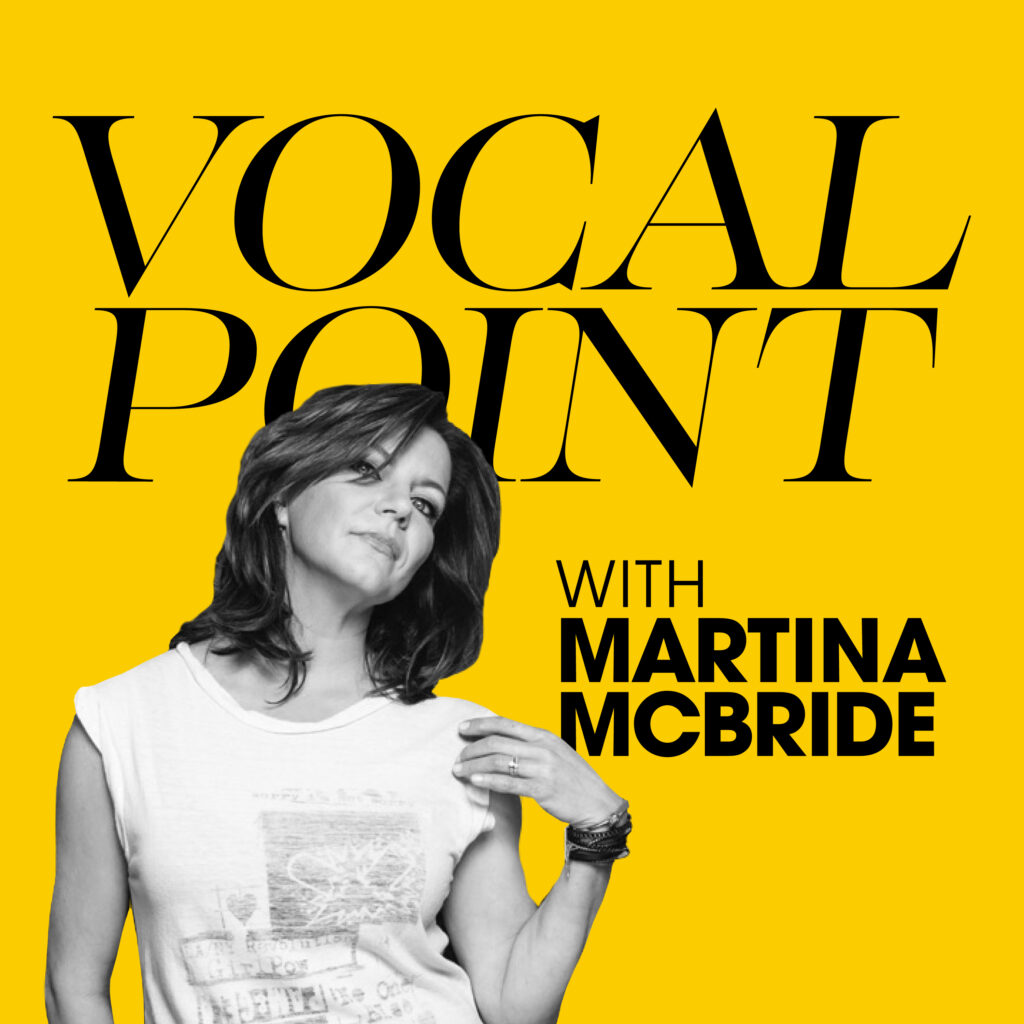 The first episode will kick off on Sept. 27 with a conversation with Garth Brooks.
9/18/2019 by Annie Reuter
Read full article on Billboard.com here
Martina McBride is partnering with Luminary and Believe Entertainment to launch a new podcast on Sept. 27. Titled Vocal Point with Martina McBride, the country singer will provide a variety of conversations between her many A-list guests each week, as well as share insight into each person's life and career.
The podcast's first season will include 26 episodes as McBride sits down with members of the country genre, entertainment world, and culinary community. The inaugural season will kick off on Sept. 27 with a conversation with Garth Brooks. Already booked guests include Pam Tillis, Dustin Lynch, Rosanne Cash, Sara Evans, Don Was, Runaway June, Howie Mandel and Loretta Lynn.
"I wanted to do a podcast that's not really an interview as much as it is a conversation," McBride tells Billboard over the phone. "It's going to be a mixture of country music artists and artists from other genres. We're going to do some celebrity chefs, some actors; a mixture of people. I hope it's entertaining for the listeners and also that it gives a little bit of insight into the person that I'm interviewing. We talked about their life philosophy, their struggles and how they've overcome them. A lot of it has been so inspiring as well as entertaining."
"I'm interviewing Brenda Lee next week and then I'm interviewing Lauren Alaina, two artists at completely different stages in their lives and careers," she says. "It'll be interesting to hear the differences in everyone's story and the ups and downs in their career and how they've overcome any kind of adversity."
The country icon has been vocal about the lack of female representation within the genre, and says she is also hoping her new podcast will serve as a platform to promote female artists in both the country genre and other forms of music and art. "I'm excited about being able to have people hear me and my guests in a different capacity," McBride concedes. "I look forward to each time I get to sit down with someone and hear their story."
McBride credits her brother-in-law for the podcast's name, admitting, "I am terrible at naming things… He actually came up with Vocal Point, and I thought it was so cool because it's catchy and memorable, but it also evokes the fact that we're going to be talking about a point of view," she says. "Everybody has a story and a point of view, so I'm going to be vocalizing that."
Vocal Point with Martina McBride launches on Sept. 27 and listeners can tune in via luminarypodcasts.com. The podcast is produced by Believe Entertainment.