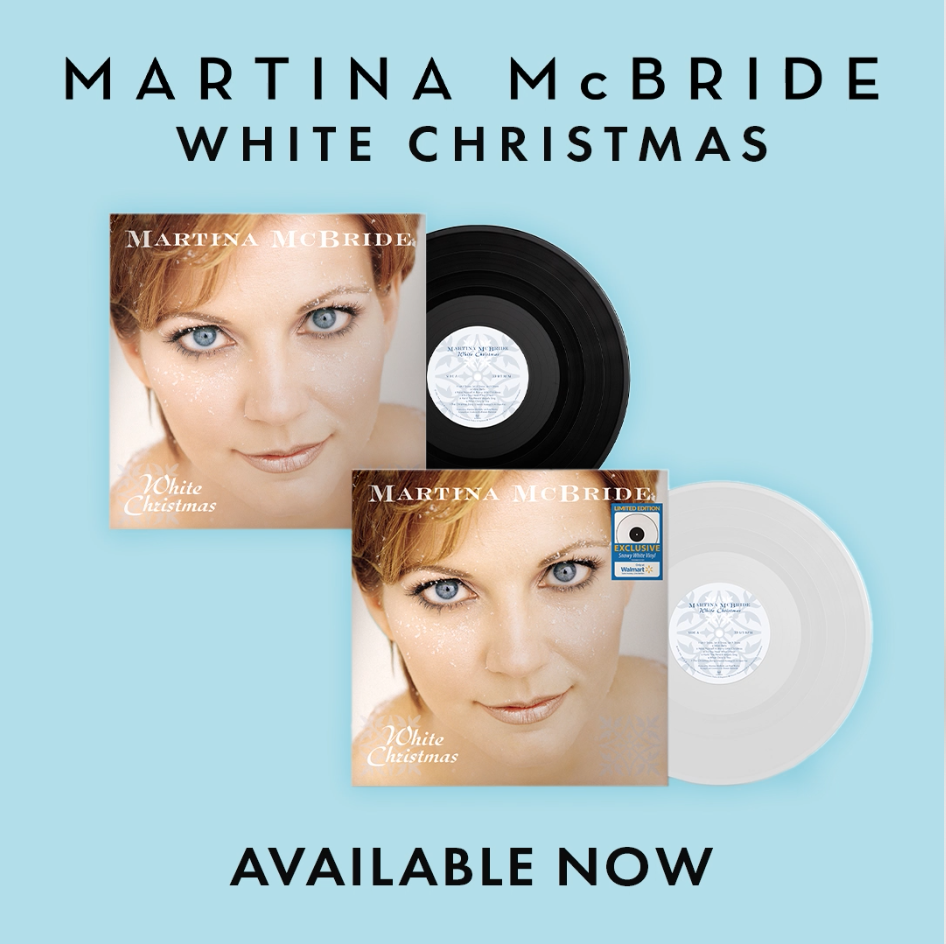 Martina McBride has released her 'White Christmas' record on vinyl for the first time on Oct. 1, 2021.  
The standard black variant is available at MartinaMcBride.com and select retailers. 
The white variant is available exclusively on walmart.com. 
View all retailers carrying Martina McBride's 'White Christmas' vinyl and get yours now here.